-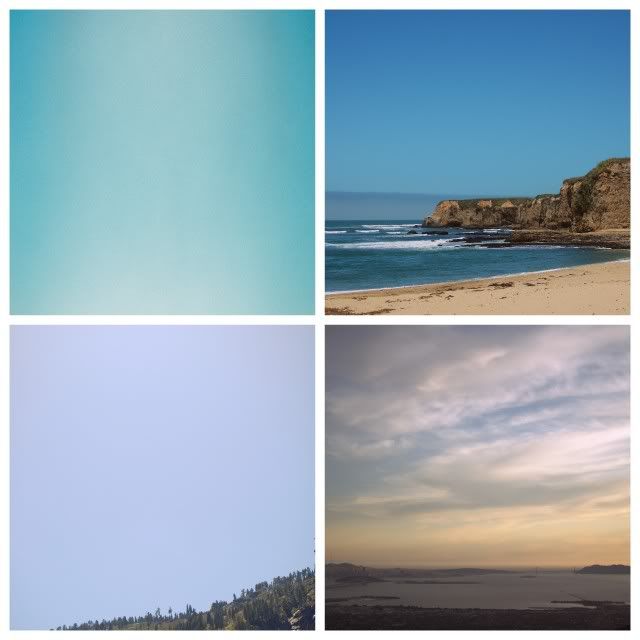 Jess asked me the other day what color I thought described California. Blue, all blue, I think.
Pictures, from top left: [1] the sky at Point Reyes, [2] a beach along Highway 1, [3] Yosemite sky and pines, and [4] sunset over the San Francisco Bay.

You know, there are a lot of almost-perfects in the world. And most of them include something blue.