-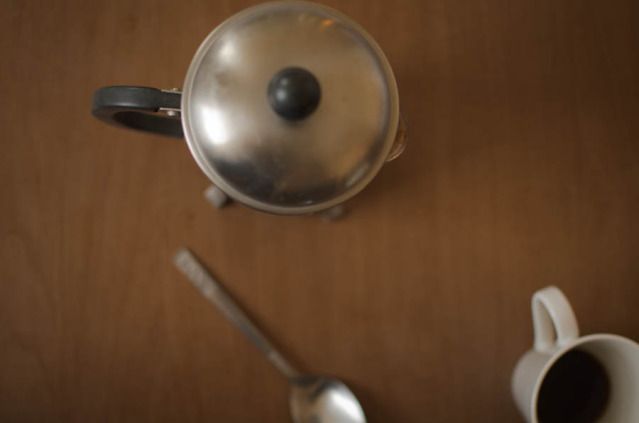 Today, just
a new project
and a cake I made for Christmas Eve. I didn't have the full recipe written down, so thus I record it here. It sounds like a lot of different flavors, I know (my family was quite skeptical), but it really is delicious. Just look at how much butter is in it, after all.
Brown Butter Lemon Spice Cake with Black Tea & Cardamom Frosting
inspired mostly by
Torunn
, but also
Food & Wine
for the cake:
1 1/2 sticks unsalted butter
1 1/4 cups all purpose flour (or spelt flour)
1 1/2 teaspoons baking powder
1/2 teaspoon salt
1 teaspoon ground cardamom
1/2 teaspoon ground nutmeg
1/2 teaspoon cinnamon
1 1/2 teaspoons ground Earl Gray tea leaves
3/4 cup sugar
1 vanilla bean, or 2 teaspoons extract
1 tablespoon lemon zest
2 teaspoons lemon juice
2 egg yolks
1 egg
2/3 cup milk
Preheat the oven to 325. Grease and flour a small bundt cake pan or a 9 inch circular cake pan. In a small sauce pan, melt the butter. Cook over low heat until frothy and brown and the butter has a nutty scent. Set the pan in an ice water bath until the butter sets again, probably 8-10 minutes. Meanwhile, in a medium bowl, whisk together all the dry ingredients except sugar. Once the butter is set, beat the butter in a mixer until creamy and light. Add in the sugar. Add in the eggs, one at a time. Add lemon juice and vanilla extract, if using. Then add in the flour mixture and the milk in alternation, scraping down the sides of the bowl as necessary. Pour batter into prepared pan and bake for 40 minutes.
for the icing:
1 stick unsalted butter, soft
1 1/2 cups powdered sugar
1 teaspoon vanilla extract
2 tablespoons very black steeped Earl Gray tea
1/2 teaspoon cardamom
1/4 teaspoon salt
Beat together butter and sugar until light and fluffy. Add in remaining ingredients, adding more or less tea until the frosting reaches desired consistency.